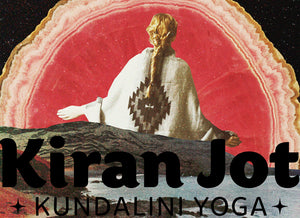 Kiran Jot (meaning Ray of Lights)'s yoga classes always begin with a Tune in Mantra to open the space, followed by warms ups, Breathwork, a Kriya which is a specific sequence of postures (asanas) and movements for a desired outcome, and a meditation and relaxation, then we close the space with another mantra.
Classes are on for the winter season July and August 2023 at 9.45am on Fridays.
Single Class is $25 or 10 pack is $220 (including Sound Healing)
Intro unlimited classes for a month is $60 (including Sound Healing)
Zoom unlimited is $50 per month.
Studio opens 15 minutes before class, Mat Blankets and Pillows available for 10 people.
Tea and Olinda Spring Water provided.
No experience neccessary.
Purchasing a Class here, please txt Kiran Jot the date you plan to come on 0401371008 or through Instagram via @kiranjot.yoga.
Peace to all, Love to all, Light to all.
xxx